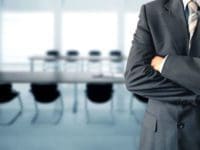 PT Liberty and General Risk Services
PT Liberty and General Risk Services – Established in 2006 , PT Liberty and General Risk Services (known as L&G) was the first provincially located insurance broker in the vicinity of greater Jakarta.
Early from the beginning we have committed ourselves to expand and evolve our service capability to become the integrated risk services provider both life and non life insurance requirement. Within the era of regional autonomy toward Indonesia™s rapid economic development and fast growing numbers of the middle and upper income group.
L&G delivers a complete profile of insurance and risk management services needed by major corporations, small and medium-sized enterprises and individual customers. In order to meet the growing needs of our corporate and private customers, L&G has developed a wide range of insurance and risk solutions to the highest possible standards to its class.
L&G is risk services company providing competitive and comprehensive insurance programs tailored to protect a client base spread across Indonesia™s broad-based economy and delivered through energetic and enthusiastic service teams established in specific industry sectors such as Banking and Financial Services,
Shipping, Manufacturing, Marine, Construction, Heavy Equipment and Motor Vehicle
L&G also have :
Licensed insurance Broker and Risk Management from Indonesia�s Finance
Minister
Consultant by OJK
Member of APPARINDO
Member of APARI
Registered Financial Planner
Protected by Professional Indemnity Insurance
Risk Services
L&G to provide products with extensive warranties insurance (coverage) is maximum, but at a cost premium of the most efficient.
The following is a type of insurance products that could be provided by L&G:
Heavy Equipment Insurance – Special Programs
Marine Cargo Insurance – Including Marine Open Policy
Motor Vehicle Insurance
Property All Risks
Construction Erection All Risks
Group and Individual Health Insurance
Comprehensive General Liability – Oil and Gas Package
Marine Hull Insurance
Machinery Breakdown
Surety Bond