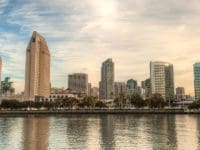 L&G Business Overview & Role
L&G Business Overview
L&G strategy is to develop centres of knowledge and service excellence in the key industry groups driving the recent Indonesian investment grade economy.
Service teams have been developed from very enthusiastic young peoples who are dedicated to those industry groups but are still able to call on a specific insurance product and services.
The result is a service capability which offers a unique intimacy in the risk profile associated with each industry sector and a through understanding of the key issues which are important to the insurance markets who underwrite these risks.
Role of L&G
Identify, analyze, and quantify the threat and cost of risk to our clients.
Understand our client needs related to physical, operational, legal and financial risks and provide insurance related or alternative risk transfer solutions to those identified risk areas.
Design tailored insurance programs and policy wordings to adequately meet the risk profile of our clients.
Understand insurance markets globally to identify and utilize individual strengths of insurance companies and markets to add-value to our customers™ needs.
Leverage our unique market position both in life and general insurance market to provide the most cost effective insurance terms available from insurers with acceptable financial security.
Provide innovation in the range of insurance products and services available to our clients.
Integrate the various services provided by our subsidiaries within the L&G Group such insurance training and education (L&G Academy), information and communication technology capability and other corporate social responsibility activities.