Heavy Equipment Insurance – We handle all kinds of construction and heavy equipment demolition .
Looking for heavy equipment or construction equipment insurance? We can tailor a policy that will fit your budget and needs.
Does your business operate heavy machinery and equipment? Do your employees use expensive tools? Then you need a heavy equipment and tools insurance policy from Transportation Resources!
Every business is different, but the importance of insuring your heavy equipment and tools is critical to running your business without added expense. We can cover:
Replacement Costs
Repair Costs
Liability Coverage
And more
Protecting your business from liability issues involving injuries associated with heavy equipment and tools is also important.
Klik tombol dibawah ini untuk informasi lebih lengkap:
Whatsapp Kami 0811-8507-773
Dapatkan Informasi Lebih Lengkap Sesuai Kebutuhan Anda
---
Anda ingin memperoleh informasi yang lebih lengkap mengenai Asuransi Alat Berat?
Silahkan hubungi kami melalui nomor-nomor dibawah ini :
HOTLINE WHATSAPP 24/7
+62 811-8507-773
(CHAT - CALL)
---
Office:
+62-21 222-12345
(Office hour ~ 08 : 30 - 17 : 00)
Atau Silahkan isi Form dibawah ini dan kami akan segera menghubungi anda
Hotline 24/7
L&G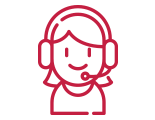 Pelayanan
Klaim Asuransi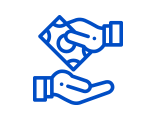 Anda mengalami kendala dalam mengajukan klaim asuransi? Tenang ... kami bantu!
Ajukan Klaim
Smart
Broker Insurance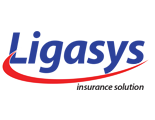 Didukung sistem teknologi terbaru berbasis Cloud dalam pengolahan data, sehingga semuanya ter-manage dengan baik
Tentang Ligasys
Tunggu Apa Lagi? Segera Hubungi Kami dan Urusan Asuransi Anda Segera Tuntas.
L&G dengan cepat dan tepat akan membantu Anda.
error:
Alert:
Content selection is disabled!!