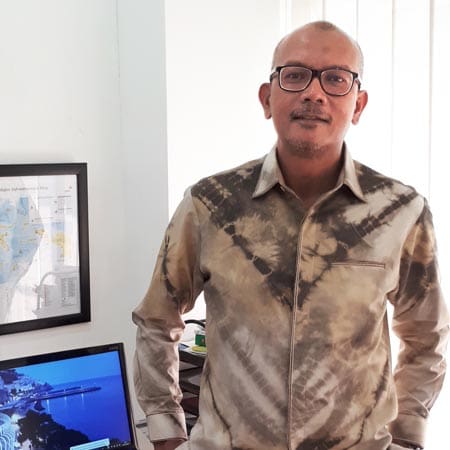 Covid-19 has changed the landscape of business significantly. It has disrupted the businesses of our customers and our partners, the insurers. As a forward-thinking insurance broker we look at this situation as a big challenge and as well as a huge opportunity to prove our maximum support and finding creative solutions to our stakeholders.
L&G has been successful in transforming itself into a young and dynamic customer-centric insurance broker that innovates through hardworking, learning, problem solving, a customer management-centric sales support system.
We have a strong vision that, in the future we will become the leader in the change of customer service in Indonesian insurance broking industry,
through continued innovation and growth.
Our key word for future success is Insurtech (insurance technology). Since the last 5 years we have been active in a number of conferences, seminars and training on how to maximize the utilization of Insurtech. We are now in collaboration with Indonesia StartUp Center community in the insurance sector in developing a special insurance platform called BIRU.
Our daily operation is supported by a special designed integrated insurance broking system LIGASYS. We strongly believe that insurtechs represents the greatest opportunity for insurance broker to realise a digital transformation strategy. For that since the last 2 years we have set up a Digital Division.
We are so honoured to be recognized by our clients as the specialist in Engineering Procurement and Construction (EPC) insurance broker. We have been successful in supporting them for all of their insurance needs. From earlier stage and up to completion of works.
As we are growing together with our customers and shareholders, we will continue to pave the way for sustainable growth focused on embedded value.
Your continued support would be most appreciated for our brighter future.
Sincerely yours
Mhd. Taufik Arifin ANZIIF (Snr. Assoc) CIIB Founder & CEO L&G